Move your money. However. Wherever. Whenever.

Easily send or receive money over any payment rail to power your solutions.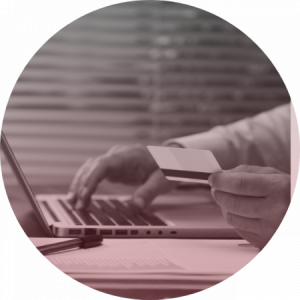 ACH & Settlement Services
Transfer money between accounts on demand using the ACH payment network. Funds can be transferred domestically or internationally, via standard or same-day ACH. 
Send and receive funds in minutes over multiple networks like Fedwire and SWIFT, any direction, domestically or internationally.
We provide comprehensive FBO accounts allowing our customers to remain compliant with various state and federal laws.
Use the Visa Direct Network to transfer money in real time.
Send and receive funds using Mastercard's real time network for instant payment delivery.
Use our remote deposit capture integration services to deposit checks automatically into your CFSB account.
Transfer funds between your accounts in real time.
Leverage our two decades of experience and connections with multiple processing partners, payment facilitators and marketplaces, to build profitable, scalable programs.
Integrate with multiple payment processors, major card networks, leading ISOs and payment service providers to enable businesses to quickly and easily accept card payments.
CFSB helps emerging and leading fintechs around the globe develop their payments and money transfer capabilities and become market disruptors. Our ability to nurture early stage fintechs into established domestic and cross-border operations has been the cornerstone of our clients' success. Our experts will guide you in expanding your role in the global financial ecosystem via our flexible and cohesive API suite.
Our team of product leaders will work with you to guide every stage of product development and growth to create customer-centric payment solutions that support robust portfolio growth.
Our modular API-based solution allows you to leverage our payment gateway to power your business. Integration is easy and straightforward, letting you focus on the business growth and not on technicalities.
* Fields marked with asterisk are required